************UPDATE***************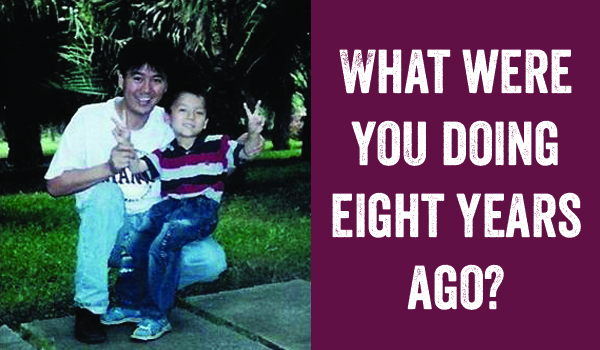 A lot can happen in eight years.
When I think back over that time, I'm so thankful for the fullness of my life, the highs and the lows.
Then I think of Alim. 
Alim is a Christian from Xinjiang Province in China. He was arrested in February 2008, almost a year after I started working at CSW. Eight years ago today he was sentenced to 15 years in prison.
His crime? Well, UN experts have ruled that he is being detained 'solely because of his faith'; and although he's used all the appeal options open to him, his sentence was upheld.
For eight years, every word he's spoken with his wife has been watched over by prison guards.
How many birthdays, weddings and family gatherings have passed by during this time?
That's when the reality of just how much he's missed hits me.
And it's why I'm writing to you: Alim urgently needs our prayers today, on the eight-year anniversary of receiving his sentence, knowing that another seven years lie ahead.
Let's pray:
For God to give Alim strength and faith to endure his prison sentence
That God would move the hearts of the authorities so that Alim can have more regular visits from his wife and children
That God would move powerfully to restore the lost years to Alim and his family.
I've known the joy of being a parent for the last four years: playing with my daughter, watching her grow, telling her stories and kissing her goodnight. My heart breaks for all that Alim has missed.
Let's pray that God would do more than we can ask or imagine, and make up the years that Alim has lost with his family.
 Wife of imprisoned Uyghur Christian
Alimujiang Yimiti reports that her husband
has lost a lot of weight since her last visit
and that he looks pale. However, she said
he is still doing well spiritually. Alimujiang
was arrested in 2008 and sentenced to 15
years for "illegally providing state secrets to
foreign nationals." Gulinuer and her two
children are allowed to visit Alimujiang for
only 15 minutes every three months. The
couple's oldest son, who is 15, is sad and
discouraged about his father's continued
imprisonment, and their 8-year-old son
misses his dad and remains anxious for his
return.
VOM Sources
Photo: Gulinuer and her two sons, now
ages 15 and 8, need prayer and are
awaiting the return of husband and father
Alimujiang Ymiti, who is serving 15 years in
a Chinese prison for his faith.

Pray for the Family of Alimujiang Ymiti
Gulinuer, Alimujiang's wife, asks that we continue to pray for Alimujiang to overcome the difficulties he faces in prison, such as unkind guards and other prisoners. Pray that he will have enough strength to persevere. She also requests prayer for their children, during this long imprisonment. They face persecution at school. Pray that the Lord will comfort her family. Finally, Gulinuer asks for prayer for the local Uyghur church, that it will stand firm and that more people will come to the Lord.
Now may our Lord Jesus Christ Himself, and our God and Father, who has loved us and given us everlasting consolation
and good hope by grace, comfort your hearts and establish you in every good word and work. 2 Thessalonians 2:16-17
VOM is assisting the families of prisoners in China.
Alimjiang, the leader with his wife of a house church in Kashgar, was given an unjust 15 year sentence in 2008 in the region of Xinjiang in northwest China, allegedly for 'providing state secrets to overseas organisations' and is separated from his wife and two sons who are only given minutes to see him on visits that require hours to travel. The older son, now a teenager lacks a father figure-may the Lord (and or other believer(s) be such to him.
Xinjiang province in western China is especially controlled because the government fears Islamic extremists among the Hui people. Church youth camps and Sunday schools are often targeted.
*****************UPDATE******************
Alimjan's mother in law has become a believer but recently had a heart attack. His wife Gulnur has a new job and is encouraged by the prayers of Christians around the world.
http://www.churchinchains.ie/wp/wp-content/uploads/2017/02/Lent-Prayer-2017-Alimujiang-Yimiti.pdf