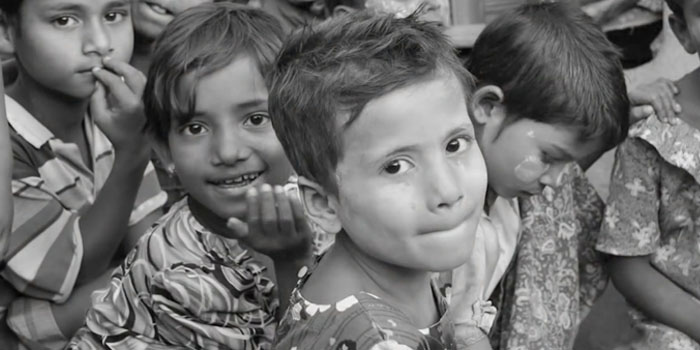 Stop the block on aid in Burma
Demand that help gets through, regardless of their faith
Daw Kyi Kyi* and her eight-year-old son live in a makeshift shelter of wood, reeds and scraps of tarpaulin. They fled to this camp with a few other families, after Kyi's husband was shot and killed at work in his field.
At first Kyi Kyi and her little boy had enough food to live on, but now rations have dwindled to just a few mouthfuls of rice and beans a day – and that's if they're lucky.
Aid agencies are trying desperately to get food to them, but are being blocked by government forces.
Speak up today and help us stop the block on aid.
It's not just food that's scarce. With no medical care getting through, parents live in fear of their children getting ill.
"Since New Year's Day six people have died in this camp. Although most were elderly, one was only four years old."
"One of my sons passed away two months ago. He cut his foot while working in his farm, and developed an infection."
"We have no schools, no medical treatment, we are struggling to survive. Tell the world we just want equal rights. We are treated as foreigners in Burma."
Tackle the root cause: religious and ethnic hatred
You may wonder how someone can suffer so much because of their faith or ethnicity. But hate speech and violence is all too common in Burma, spreading the lie that minority groups needn't be treated like humans. It means that government forces can almost do what they want.
Arguably the two groups suffering the most are the Rohingya, most of whom are Muslim, and the Kachin, who are mainly Christian.
As well as stopping the block on aid, call on Aung San Suu Kyi to urgently tackle the root causes of this disaster, including:
Repealing or reforming the Citizenship Law that says Rohingya aren't Burmese citizens
Tackling the culture of hate speech and incitement of violence against minorities
Stopping military attacks in ethnic states, particularly Kachin and northern Shan
Speak up now, to stop the block on aid and make sure that everyone is treated with human dignity.
*Daw Kyi Kyi is a fictional name that has been created to protect her identity. Some of the details have been added/changed but are consistent with the experience of many Kachin in Burma.