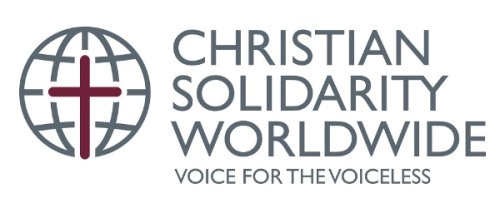 Thank you for all you've done to pray and campaign for Christians in Cuba over the last year – without your support we wouldn't have seen Maranatha First Baptist Church receive news that their property will not be confiscated. Now Cuban Christians need you again!
Obama In Cuba
President Barack Obama is visiting Cuba today and tomorrow the first sitting US President to do so in 88 years. We'd really appreciate your prayers for his visit.
Please pray that President Obama will make a point of meeting representatives from diverse religious organisations in Cuba, many of which have experienced serious religious freedom violations in recent months, and that he'll take every opportunity to raise human rights with the Cuban government.
Urgent prayer needed for Reverend Mario Felix Lleonart Barroso
We also need you to pray for Mario Felix Lleonart Barroso, who was arrested yesterday after state security surrounded his house and church. His wife and young daughters are under house arrest and have had their phone connection cut off. They have not been able to contact Mario Felix since he was taken away. In addition, he has been suffering from poor health and his wife is concerned for his well being. Please pray for Mario Felix and his family as they face an extremely difficult and dangerous time – as well as for the church as they enter Holy Week without their pastor.
Pastor Arrested and Wife Put under House Arrest in Cuba
ICC Note: According to reports from Christian Solidarity Worldwide, a pastor and religious freedom activist was arrested and his wife was put under house arrest in Cuba on March 20. The arrest took place just prior to President Obama's arrival in Cuba. No family or church members have been able to get in touch with the pastor since his arrest and his wife and their two daughters have been locked inside their home, with their phone connection cut.
03/21/2016 Cuba (Christian Solidarity Worldwide) – Baptist pastor and prominent religious freedom activist, Reverend Mario Felix Lleonart Barroso, was arrested on Sunday 20 March by Cuban state security agents, just hours before President Barack Obama arrived in Cuba for his official visit. Before his arrest, Reverend Lleonart Barroso told CSW that his home and church in the village of Taguayabon, Villa Clara Province, had been surrounded by police and state security agents since early Sunday morning.
Following his arrest, Reverend Lleonart Barroso's wife, Yoaxis Marcheco Suarez, was put under house arrest. State security continues to surround their home, where she and their two young daughters are locked inside and the authorities have cut her phone connection.
The arrest of Reverend Lleonart Barroso, who is a member of the Baptist Convention of Western Cuba, came only a few hours after the violent detention of scores of human rights activists linked to the Ladies in White while they were on their way to attend morning Mass on Sunday 20 March.
Before the phone lines were cut, Marcheco Suarez told CSW that she had been informed that Reverend Lleonart Barroso had been taken to the city of Santa Clara, where the authorities had refused to allow any food or liquids to be brought to him. She expressed concern for his health, stating that he was feeling very unwell over the weekend; his skin and the whites of his eyes had turned yellow and his stomach was distended, after a stranger pricked him with a pin while the pastor was riding public transport last week. No one from his family or church has been able to communicate directly with the pastor since his arrest.
…
Is the government going back on its promise to Maranatha First Baptist Church?
And please keep praying for Maranatha First Baptist Church. In December last year, we received the great news that the Cuban government reversed its decision to demolish the church – in fact, they promised the church permits to construct a new, bigger church building.
But the government has yet to produce these permits, despite multiple requests from the pastor, Reverend Amado Ramírez Oliveros. He's worried that this means that the government is going to quietly go back on its promises.Please pray that this doesn't happen and that Reverend Amado and his congregation receive the promised permits very soon.

It's such a blessing to be able to come to God on behalf of churches and presidents alike – to know that he is powerful over both situations!

Thank you for your continued interest in Cuba, and we'll keep you updated on both Maranatha First Baptist Church and President Obama's visit as these situations develop.

Blessings,

Emma
Communications Team
In another incident, on 25 February, four church leaders were detained in Bayamo, Granma Province, while they were sharing the Gospel with people at the local bus station. State security agents beat one of them, Juan Moreno, so severely that he required hospital treatment. The other three were released after being held for a few hours.
Elsewhere, in Alamar, Havana, a pastor has been repeatedly fined huge sums since December because his church building is not registered. He and his family are now in great difficulty and facing the prospect of the church being forcibly closed.
Another church leader in Havana, Francisco Rodriguez, has faced harassment and threats of physical violence from the authorities in recent weeks. It is thought that the church's outreach to people on the margins of society, including the homeless and juvenile delinquents, has brought him to the attention of the authorities.